A Comprehensive 2 Part Anti-Hair Loss System That Includes
1. THE DAILY SUPPLEMENT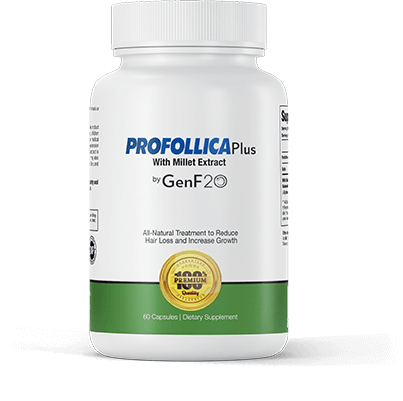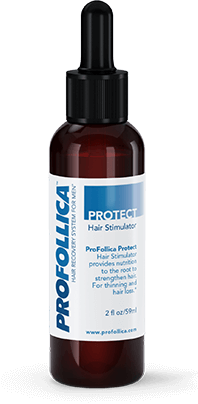 2. ACTIVATOR GEL (WITH TRICHOGEN®)
This radical 2-step system works by blocking DHT production and awakening dormant hair follicles back to the anagen "growth" phase.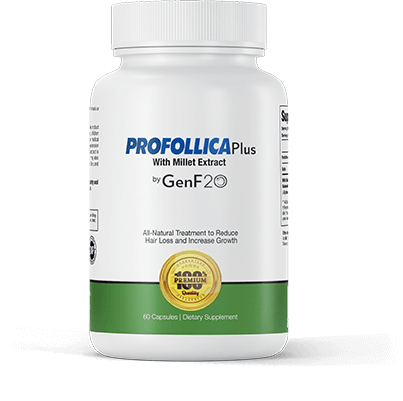 STEP 1 – THE DAILY SUPPLEMENT
Block DHT To Counteract Hair Loss Using Profollica Plus® with Millet Extract
Millet Extract blocks DHT formation for stopping hair loss cold.
Then, these DHT-blocking effects are ENHANCED with three more DHT-busting juggernauts, Biotin, Maidenhead and L-Cysteine!
This could help stop the process of DHT reaching your hair follicles even more.
But it gets better…
Because the entire the Profollica® System works synergistically for accelerating thick, new hair growth!
Just taking Profollica Plus® with Millet Extract could do wonders for your scalp.
But amazingly this is only step 1 of our 2-step hair growth system.
Extra Benefits of Profollica Plus® with Millet
Taking daily, after 60 days, results can include:
Significant reduction of DHT levels
Healthier looking scalp
Less hair loss while showering or styling your hair
More natural, healthy looking hair
Stronger hair with less brittleness
New hair growth
Improvement in hair color
The Profollica Plus® formula is:
Millet Extract
Millet is packed with hair-growth-encouraging proteins which help reduce hair loss by lowering cortisol levels. Millet also helps boost blood and nutrient circulation to the scalp, and may reduce premature grey hair as well.
L-Cysteine
L Cysteine is an amino acid that encourages hair growth. It's also linked to better hair texture and thickness. And shows an enhanced reduction of hair loss when combined with Millet.
Biotin
Biotin is a water-soluble vitamin that improves keratin infrastructure which is shown to boost new hair growth. It also helps strengthen hair by increasing elasticity. And can fight against dryness and help prevent breakage.
Maidenhead Fern
Maidenhead Fern significantly improves follicular density for thick, full hair.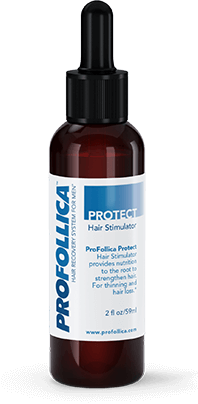 STEP 2 – ACTIVATOR GEL
Reactivate Dormant Follicles For New Hair Growth With Profollica® Activator Gel with Trichogen®
To activate new hair growth with Profollica's® Activator Gel, just massage into your scalp right after shampooing.
That's how easy it is to see new, strong naturally-looking hair!
Trichogen® blocks 5-alpha-reductase from binding with free testosterone to form DHT.
Then, this unique formula activates new, healthy hair follicles.
After 112 days of use, clinical trial results showed:
Extra Benefits of Profollica® Activator Gel with Trichogen®
An astonishing 16-week clinical trial showed:
90% of men experienced lower overall hair loss
87.5% saw hair growth they rated as medium, "good" or "quite good"
62.5% of participants rated their hair volume as "good" or "quite good"
45% saw reduced hair loss on their pillow
41% saw reduced hair loss in the shower/after shampooing
24% saw reduced hair loss while combing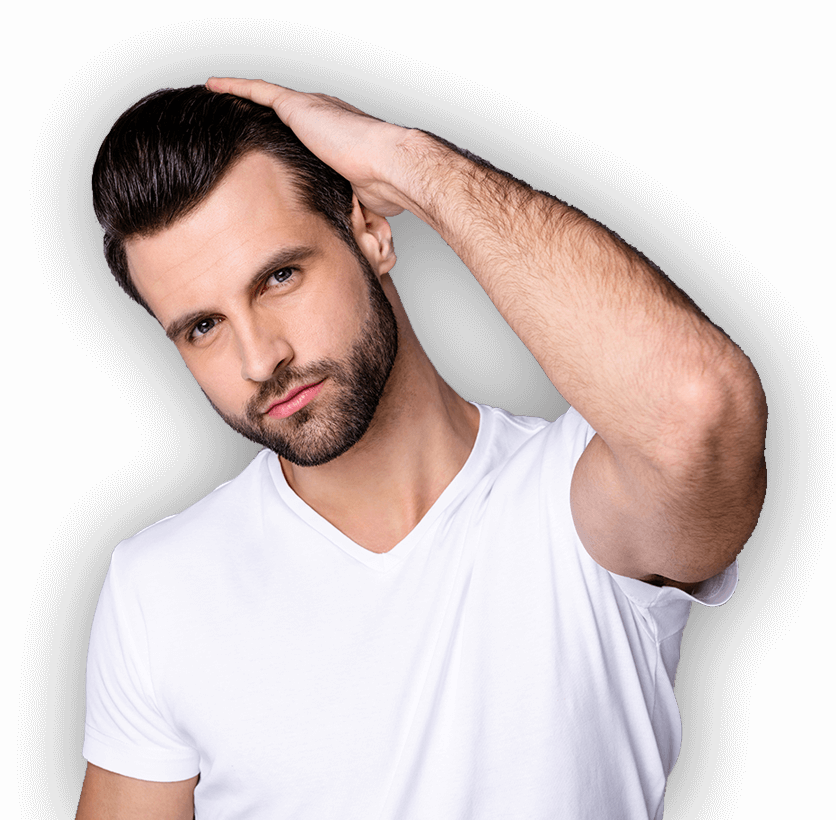 Just take a look at this before and after photo:
BEFORE
AFTER
Profollica® Activator Gel with Trichogen® is made with the expertise of the Profollica® and GenF20® teams.
The Profollica® Activator Gel formula is:
Panax Ginseng Root Extract
Improves circulation for delivering essential hair nutrients to the scalp.
Arginine
An amino acid that boosts nitric oxide levels in the scalp for increasing blood flow and nourishing hair roots.
Acetyl Tyrosine
An amino acid that boosts nitric oxide levels in the scalp for increasing blood flow and nourishing hair roots.
Arctium Majus Root Extract
Slows hair loss, encourages hair growth, and strengthens hair follicles.
Hydrolyzed Soy Protein
Helps reverse hair loss and strengthens hair.
Polyquaternium-11
Reduces hair static and fuzziness.
PEG-12 Dimethicone
Gives hair soft, smooth texture.
Calcium Pantothenate
Prevents loss of hair color.
Zinc Gluconate
Enhances hair growth of other nutrients in formula by reducing overproduction of sebum oil, which clogs follicle growth.
Niacinamide
Stimulates hair growth and synergistically works with other nutrients in formula to block DHT to help stop hair loss.
Ornithine HCl
Important building block for proteins responsible for increasing scalp tissue suppleness and flexibility.
Citrulline
Improves follicle roots during growth phase.
Glucosamine HCl
Strengthens hair, preventing brittleness.
Biotin
Blocks DHT and stimulates new hair growth.
Propylene Glycol
Helps moisturize the scalp for healthy hair growth.
Kigelia Africana Fruit Extract
Unique antioxidant which blocks DHT by inhibiting the enzyme 5-Alpha-Reductase.
Gingko Biloba Leaf Extract
Improves blood flow in the scalp for rushing important growth-stimulating nutrients.
Salvia Sclarea (Clary) Extract
Helps to prevent DHT from destroying new hair follicles.
Cinnamomum Zeylanicum Bark Extract
Helps soothe rough, dry, itchy scalps. Reduces clogging of hair follicles which suffocate growth.
Germall Plus
Natural preservative keeps Profollica® Activator Gel fresh.